MASTER BARBERS, AT YOUR SERVICE
MEET THE TEAM BEHIND L'HOMME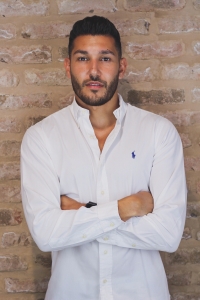 ANDREAS, DIRECTOR AND BARBER
Andreas picked up his first pair of clippers at 13 years old and has never looked back. By his mid-teens, he'd landed a placement at the local barber then a hairdressing job at award-winning salon, Rush, but it was at the London School of Barbering that Andreas developed advanced cutting techniques, expert scissor and clipper work and the skills to work on every kind of hair type – European, Afro, Asian, Caucasian. Hugely passionate, highly skilled (but ever humble), he's styled hair for celebrities, working backstage at the O2 arena and truly believes an exceptional haircut really can change people, giving them newfound confidence. A self-confessed perfectionist, Andreas prides himself on understanding people's needs and he loves getting to know each and every one of his clients. So when you're in Andreas's chair, sit back, relax and know that you're in for the grooming experience of a lifetime.
ELENI, DIRECTOR
An ex-professional dancer, Eleni knows a thing or two about performing under pressure. Always ready with a winning smile, she's a champion of world-class customer service and believes it is key to any successful business. Call up L'Homme and more than likely, it will be Eleni's effervescent voice greeting you on the end of the phone. She takes appointments, looks after customers and is a bit of a workaholic (and after all that hard work, her favourite way to unwind is tuning into the latest TV series with an Elderflower and vodka soda).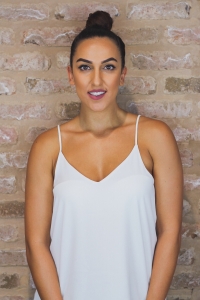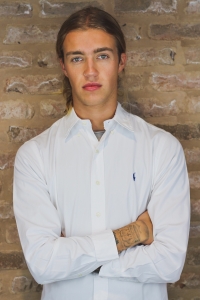 KIT, BARBER
Coming to us from South Africa where he's lived on and off, Kit's been a barber for seven years. Don't judge his skills by his own hair though – the man hasn't had a cut in 3 years. He's too busy in his spare time either playing football or watching it (Leicester City all the way), which seems to go well with his second-favourite past-time: beers with the boys. It's not all play though – Kit also models part-time for brands like ASOS (if you can call that work). Settle into this sociable gent's chair and we guarantee a cut worthy of your best "blue steel" impression.
GEORGE, BARBER
Here's a man who knows a thing or two about performing under pressure. George got into barbering after the rollercoaster of highs and lows that was X-Factor. And although singing hasn't worked out for him professionally, George has found a new way to draw the crowds – crafting some serious barbering skills. While you're in his chair, you can expect to catch up on all the latest updates on Leicester City football, Love Island (yes, really) and his pug, Buddy. At a push, he might even hit you with some of his favourite Abba tunes. (Only joking, we won't let him.)