MASTER BARBERS, AT YOUR SERVICE
MEET THE TEAM BEHIND L'HOMME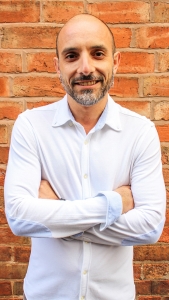 MARIOS – MANAGER
The guy who everyone loves – Marios has a vast experience of managerial jobs which has lead him to be a great manager at L'Homme Grooming. He will always make you feel welcome at our shop as well as go the extra mile to make you feel at home. He loves an adventure and travelling the world and he enjoys life to the fullest. His dream is to make the world a better place and help others become a reflection of their true selves.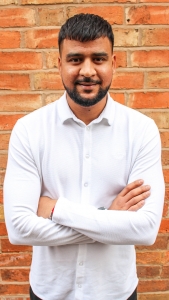 VINAY – BARBER
'Barbering is a truly therapeutic art form that flows through my veins' – Vinay comes from a family of barbers and he has always thrived on becoming an all round first class barber. Since a young age he has worked in many barbershops and on different hair types all over the world including Dubai. With his creative mind, Vinay will give you the best experience in hair and beard and after care advice too and he is always up for a challenge. Vinay is a very positive and motivational person, so be sure if you are having a bad day, Vinay will know how to fix your mood as well as your hair.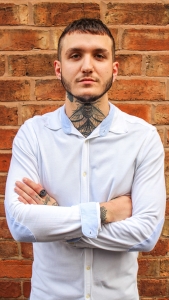 BEN – BARBER
The joker of the bunch, Ben loves his barbering as much as he loves tattoos. He firstly started as a hairdresser at a young age and then moved onto barbering which he has been doing ever since. He loves his music, fashion, food and of course tattoos (you'll know what we mean when you see him). He enjoys a good chat with his clients and is always up for a laugh but rest assured when it comes to his job, he is professional and gets down to business.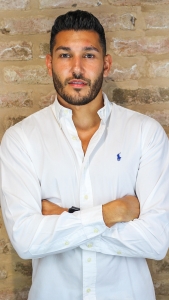 ANDREAS – BARBER
Andreas has over 16 years worth of experience from landing his first barber job at the local barbershop and then going to work at an award-winning salon, he is now highly skilled in cutting all kinds of hair types (European, Afro Asian, Caucasian. Andreas is very passionate about this work and believes an exceptional haircut can really change people, giving them newfound confidence. He prides himself on understanding people's needs and he loves getting to know each and every one of his clients. He does love a bit of banter also but he always keeps it professional.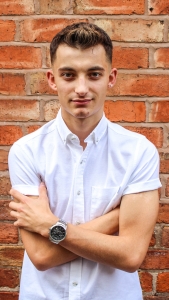 ELLIS – APPRENTICE/FRONT OF HOUSE
Ellis joined the L'Homme Grooming team with the end goal of being a barber. He will most probably be the one greeting you at our shop and with his customer skills, he will always make you feel welcome. He is very keen on learning the barber craft so if you ever see him staring at you, don't worry, he's just observing the haircut.